Our UK Delegations
Click the links below to view directories of present and past UK Delegations led by BioPartner. Directories include a short profile of each attending company and information about the event, including UK programme.
If you are interested in joining a current UK Delegation, please click here for more information.
Whether you are purchasing exhibition space yourself, or want us to promote your company whilst you attend partnering meetings and presentations, join a UK Delegation to save money and increase your presence at the conference. You don't have to be an exhibitor to join.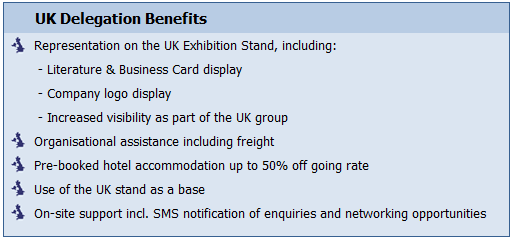 For more information, about our next UK delegation, contact us - details below