Scendea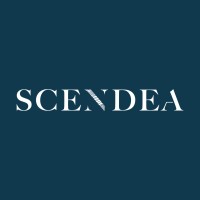 Scendea was founded as a result of a management buyout of the product development and regulatory consulting function of a clinical research organisation. Our origin dates back over 20 years, with involvement in over 1,000 development programmes.

Scendea's expert team delivers strategic and operational support in the fields of quality/CMC, non-clinical/toxicology, clinical/medical and regulatory to successfully guide products from early development to marketing approval.

A combination of scientific excellence, industry experience, commercial awareness and a collaborative approach allow our expert team to solve complex issues associated with medicinal product development. Scendea has team members based in the UK, Ireland, the Netherlands and the US, who deliver innovative and high-quality solutions aligned to jurisdiction-specific regulatory requirements.

At Scendea we collaborate, innovate, and together with our clients, we succeed.
Contact Scendea via their website
News archive
13/04/2021 Scendea article: Clinical Trials. Missing The Bigger Picture?...more
03/02/2021 Scendea article:Making the Most of Opportunities to Interact with The US FDA...more
18/12/2020 Scendea: Post-Brexit Transition Period Changes
...more
25/11/2020 Meet Scendea at 5 forthcoming events including Biotech Showcase
...more
27/10/2020 Read Scendea's BIA-MHRA Regulatory Innovation Conference Report
...more
20/07/2020 Scendea Discusses Novel Methodologies for Modern Drug Development
...more
29/06/2020 Scendea Discusses Engaging With Regulators on Novel Statistical Approaches
...more
15/06/2020 Scendea : Making The Most of Opportunities to Interact With EU Regulators
...more
29/05/2020 Scendea Advises Consideration For Cell Therapies
...more
01/06/2020 Scendea joins the BioPartner programme
...more