Karma Oncology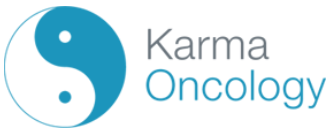 Karma Oncology is a specialised oncology clinical development company headquartered in Scotland with offices in Netherlands and USA. We offer a complete range of development services from clinical development planning, protocol design and authoring, strategic country/site selection, regulatory submissions, through to clinical trial execution and reporting.

Adaptable - We can provide selected individual services, and extend to full-service global CRO capabilities clients require. Our size allows us to be flexible, innovative and responsive to individual sponsor requirements and to adhere strictly to sponsor specified development timelines.

Reliable - Our Project Managers have extensive oncology experience, our monitors are professional, mature 'career' CRAs - not trainees - and we have the lowest staff turnover in the industry (<5%). Many of our staff come from a nursing or medical background, and for international studies we use CRAs native to their country.

Motivated - Our team has successfully completed programs in a broad range of solid tumour and hematologic indications utilising an array of different therapeutic approaches including immunotherapy and cell therapies (autologous, CAR-T and CAR-NK).

Accountable - The Karma team focus on delivering quality while respecting sponsor timelines (not internal timelines) and will do what it takes to do so.
Contact Karma Oncology via their website
News archive
20/01/2021 Meet Karma Oncology at AACR...more
09/12/2020 Meet Karma Oncology at BIO (Jan) and Biotechgate Digital Partnering (May)...more
18/08/2020 Meet Karma Oncology at 7 forthcoming events...more
29/05/2020 Meet Karma Oncology at ASCO and BIO Digital...more
06/01/2020 Meet the Karma Oncology team in San Francisco during JPM week...more
15/03/2019 Find Karma Oncology at the UK Pavilion at BIO-Europe Spring...more
14/03/2019 Meet Karma Oncology Founder & CEO at BioEurope or AACR...more
02/08/2018 Meet Karma Oncology at all the Big BIO Events this quarter...more
08/05/2018 Karma Oncology joins the BioPartner programme...more